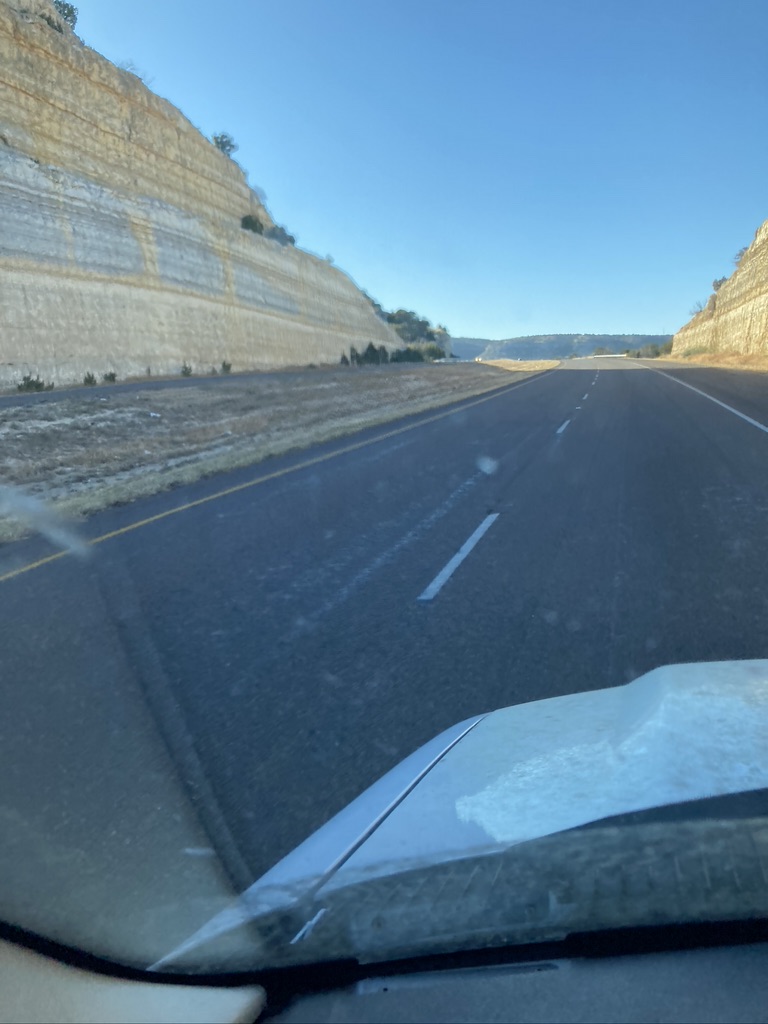 After a year stuck in rural Florida, on December 27, 2021, I finally got on the road in a stripped down white hightop van. I had an empty shell. I put in a bed, rudimentary toileting system, a 12 volt fridge and a solar generator.
I drove the van from Florida to Arizona mostly along Interstate 10, wintered in different parts of Arizona and then traveled to Connecticut with a 2 month stay in the Chicago area. Seven months later the odometer shows I traveled 7,000 miles. Not bad for someone who didn't drive for the previous 17 years.
Here are a few lessons I learned.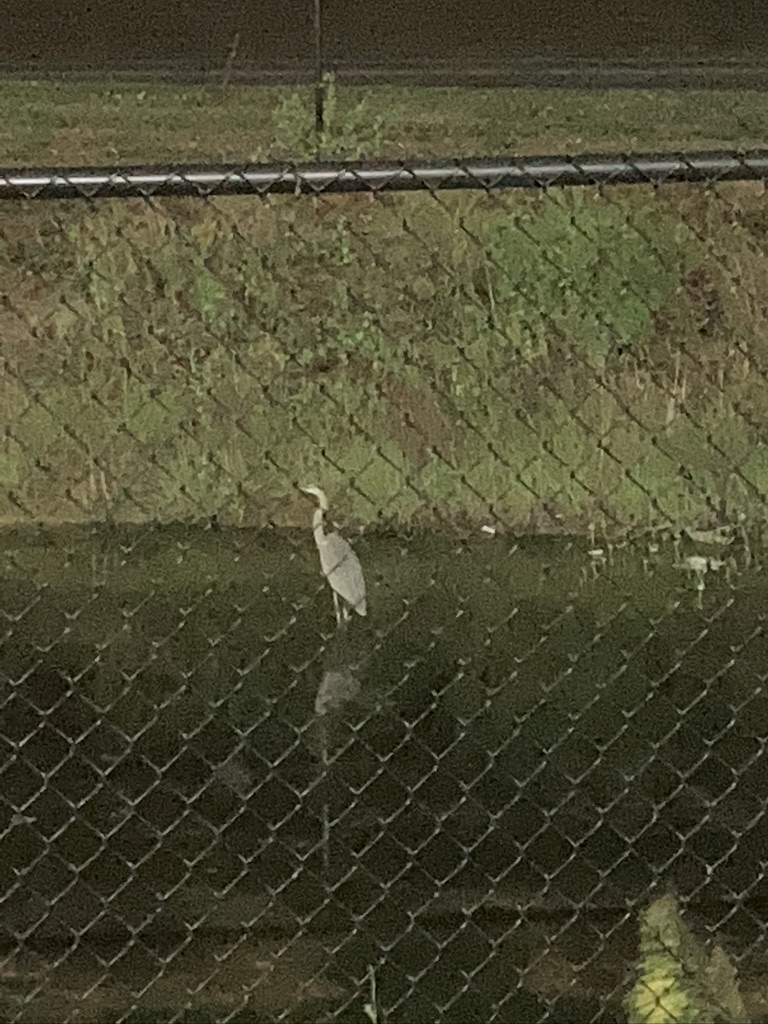 NATURE HEALS
No matter what is going on – broken van, friends dying, etc. – being outdoors makes everything better. "Outdoors" for me is often sitting in the driver's seat parked near water, just watching & listening.
I am always surprised when a heron lands in the water runoff ditch at the edge of a truck stop. Nature always provides unexpected surprises.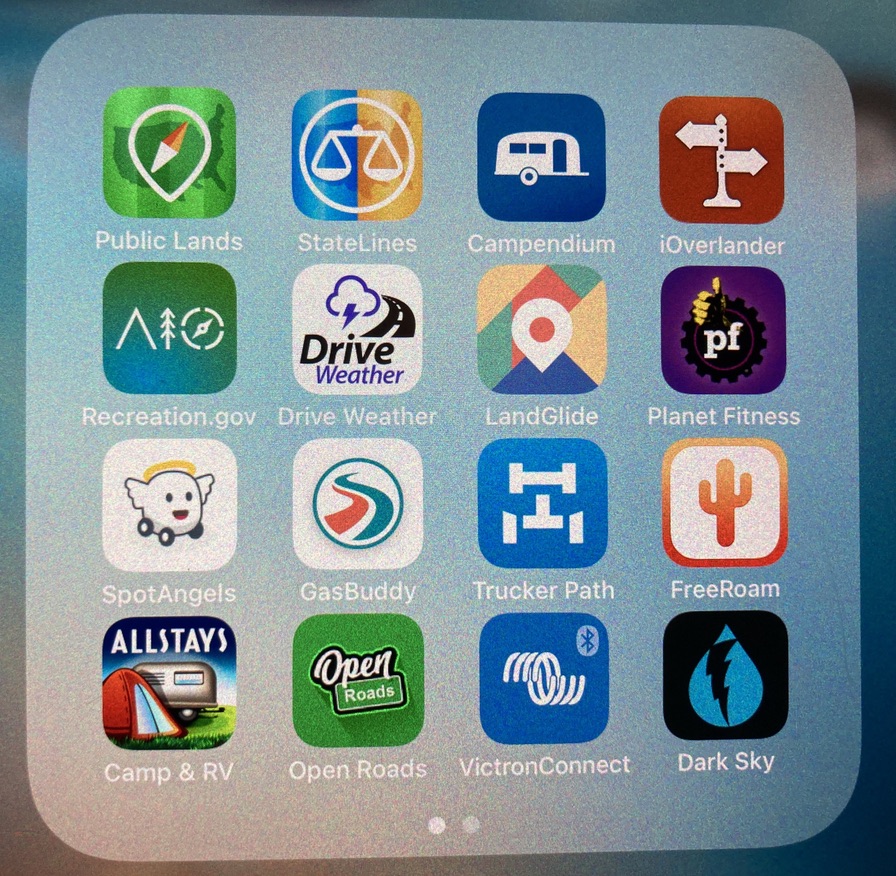 TRAVEL APPS
Apps make life easier. I use apps to find free campsites, check the weather, find overnight places to sleep in urban areas, etc.
My current favorite app is Merlin, a bird identification app. I hold my phone out the window and press "record". Merlin tells me what birds are nearby and gives me a picture as well.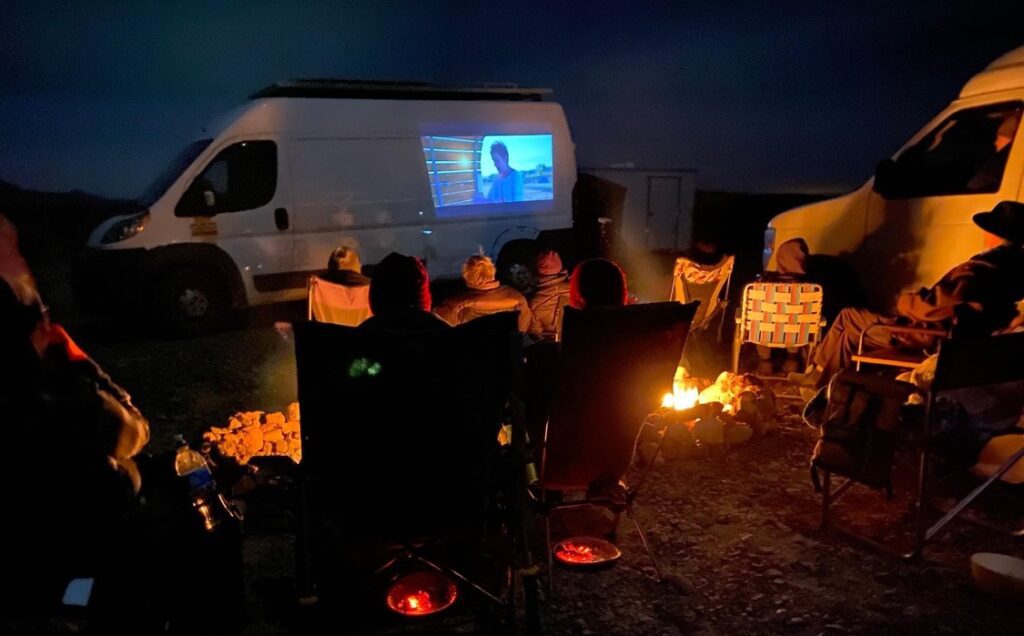 PEOPLE ARE THE BEST RESOURCES
This may be obvious but when I was first on the road, I would worry about things going wrong. Even before I left my home, I joined Facebook groups and Zoom virtual caravans.
My first group of nomad friends all came from the Women's Virtual Caravan. They provided advice, support, and great ideas. I always enjoy listening to 52 women offering 52 different solutions to the same problem – how to stay warm, where to camp, setting up a cooking system, etc.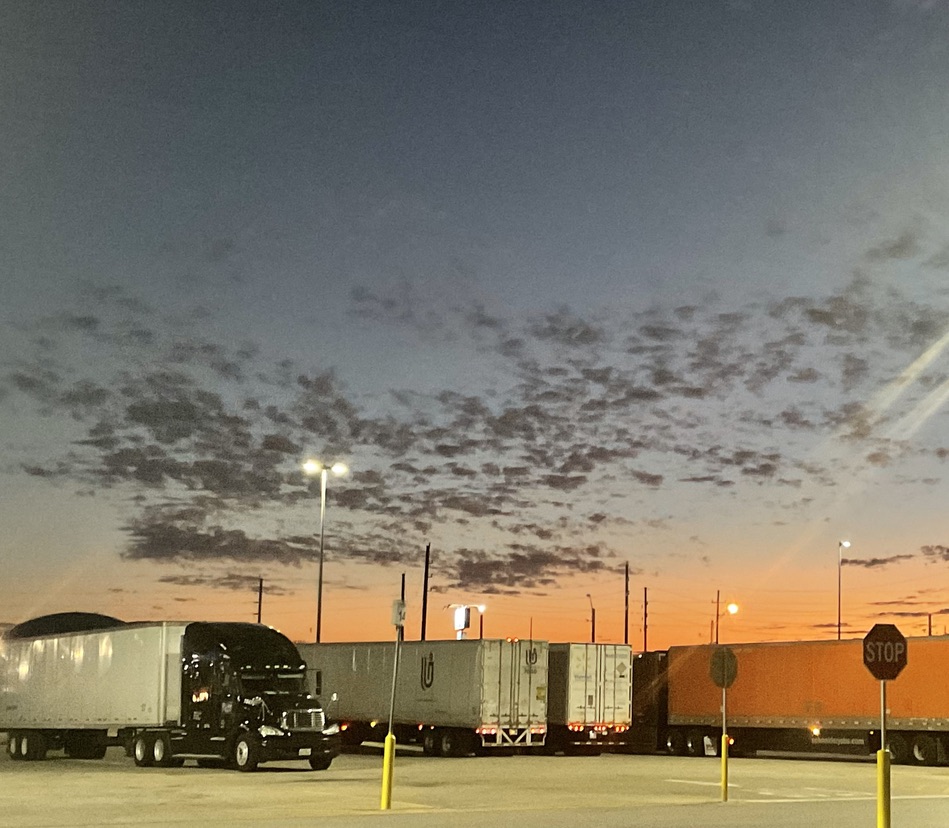 FOLLOW A LONG HAUL TRUCKER
When in doubt, follow a long-haul trucker. When I am traveling long distances, I take freeways. The long haul truckers always know about upcoming lane changes long before I do. When I want to enjoy the landscape, I put myself 3 truck lengths behind one and set my speed to theirs. Makes the drive enjoyable.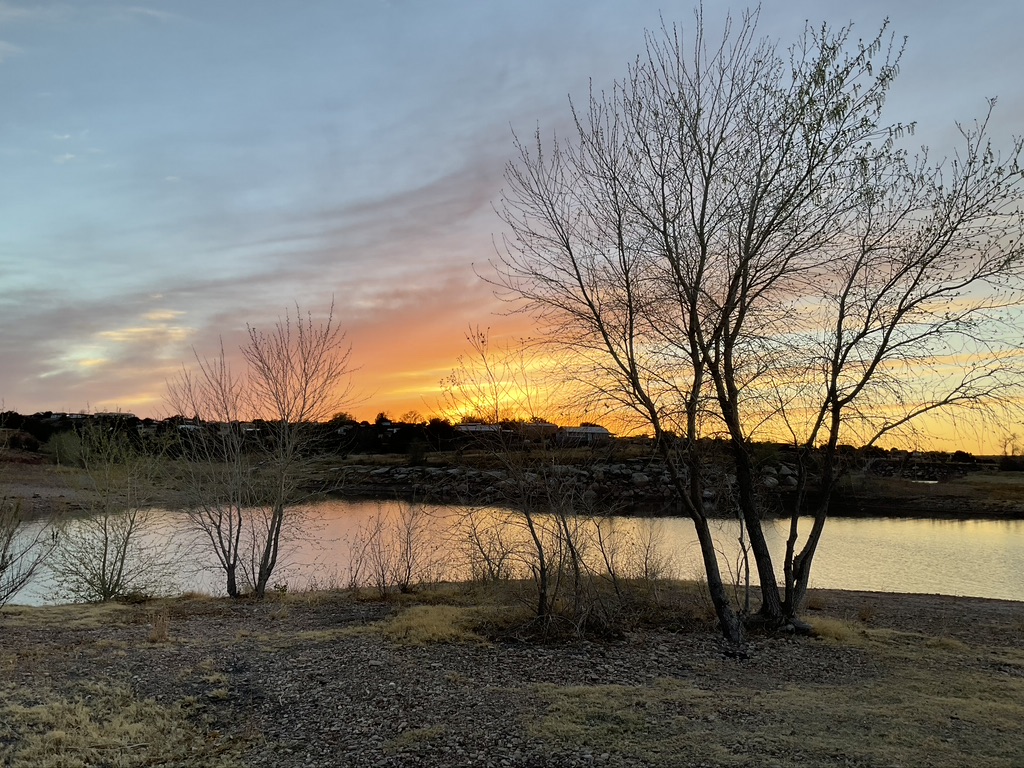 SITTING NEXT TO WATER
Everyday, I want to sit next to water. I look on the map to see where there's water. I plan my breaks and overnights to be close to there.
IT'S ALWAYS SOMETHING
Lots of times my best plan doesn't work out. In the beginning I got really upset about it. Now I figure that it's just an opportunity to discover something new.
A woman who said she'd help me ghosted me after I'd driven 4 hours across Illinois to meet her, but I got to discover the Mississippi River's beauty as it flows past Dubuque, Iowa, and the beautiful (and cheap) campground at the river's edge.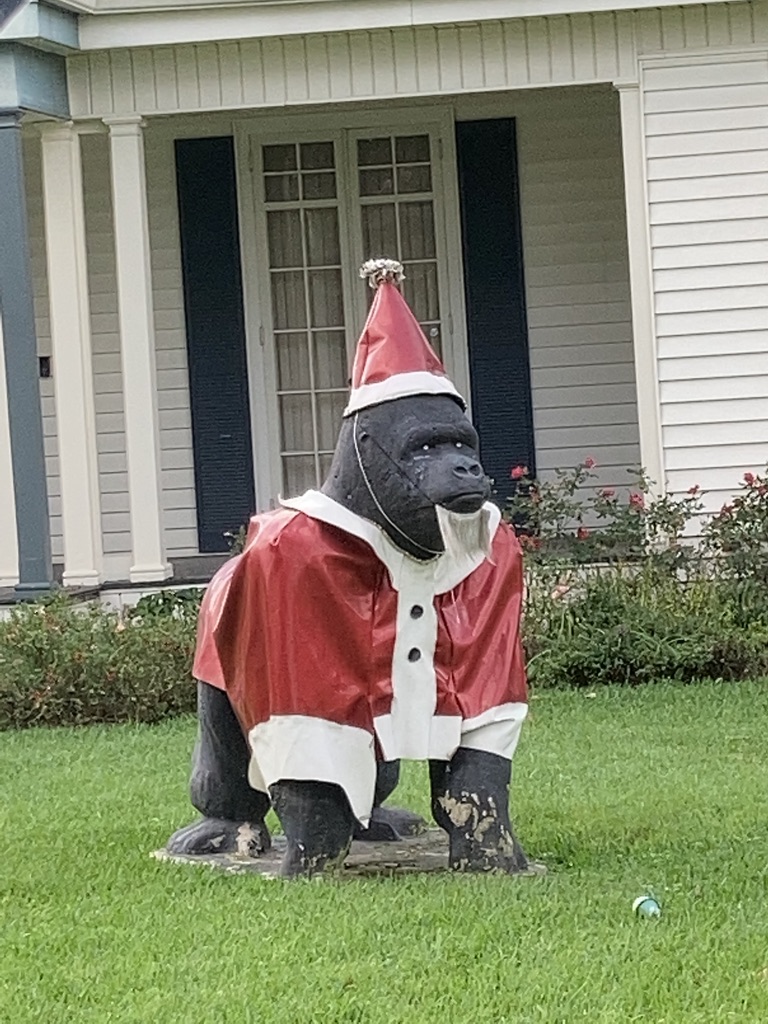 FEAR IS A BULLY
Whenever I listen to women considering long-term traveling, they always talk about their worries. But the women who connect with other long-term nomads discover that their community will always provide help and solutions. With time, the fear of the unknown diminishes and the adventurous spirit grows.
When I started my nomad adventure I was a 69 year old large-bodied disabled woman who used a wheelchair and had serious long covid health issues.
Next month I'll be 71. Everyday brings new beauty and joy.
Everyday offers a new surprise. Sometimes it's a giant gorilla sculpture wearing a Santa suit in a rural Louisiana front yard.